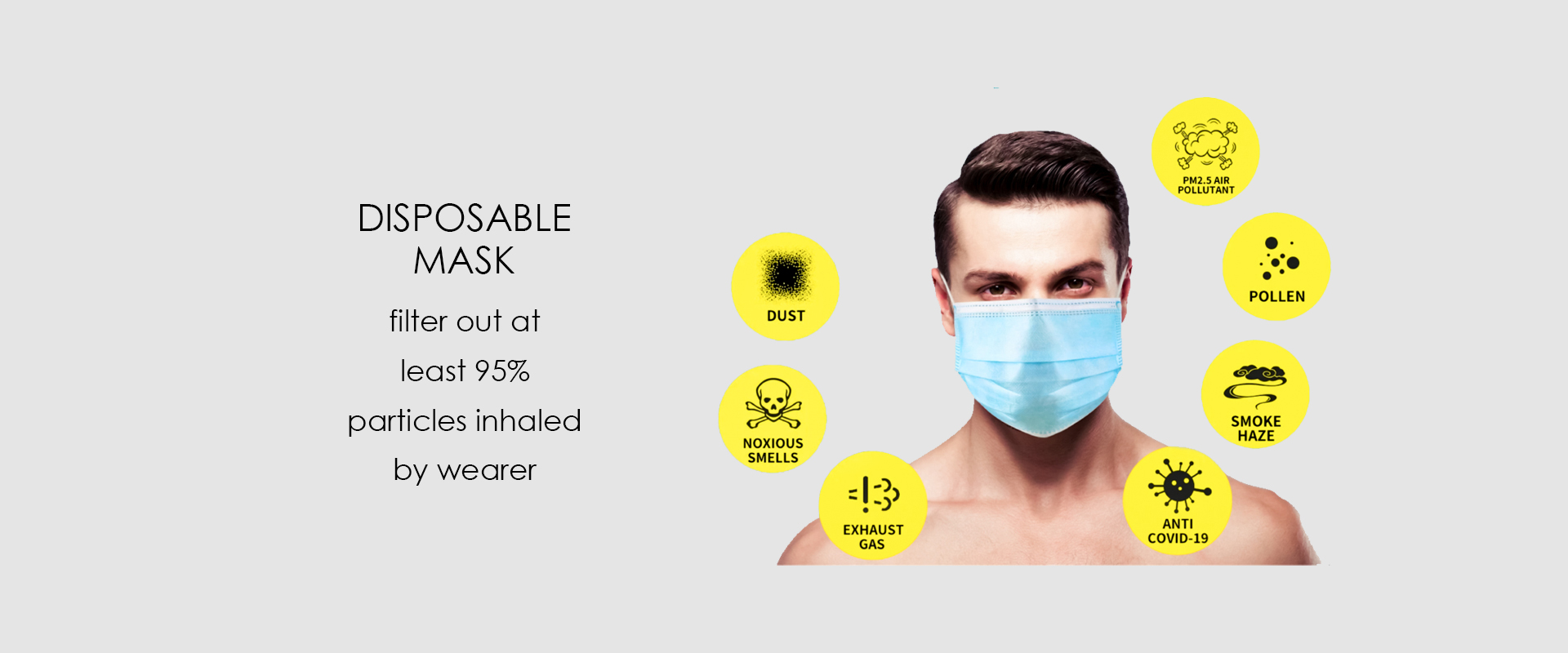 A surgical mask, also known as a procedure mask, medical mask or simply as a face mask, is intended to be worn by health professionals during surgery and during nursing to catch the bacteria shed in liquid droplets and aerosols from the wearer's mouth and nose.
They are not designed to protect the wearer from inhaling airborne bacteria or virus particles and are less effective than respirators, such as N95 or FFP masks, which provide better protection due to their material, shape and tight seal.
Surgical masks vary by quality and levels of protection.
Despite their name, not all surgical masks are appropriate to be used during surgeries.
Surgical masks may be labeled as surgical, isolation, dental, or medical procedure masks.
Chinese health officials distinguish between medical (non-surgical) and surgical masks.
Surgical masks are made of a non woven fabric created using a melt blowing process.
They came into use in the 1960's and largely replaced cloth face-masks in developed countries.
A shortage of surgical masks is a central issue of the ongoing 2019–20 corona virus pandemic.
Surgical masks are popularly worn by the general public all year round in East Asian countries like China, Japan and South Korea to reduce the chance of spreading airborne diseases to others, and to prevent the breathing in of airborne dust particles created by air pollution.
Additionally,surgical masks have become a fashion statement, particularly in contemporary East Asian culture bolstered by its popularity in Japanese and Korean pop culture which have a big impact on East Asian youth culture.
3 PLY Mask With Melt Blown and Nose Pin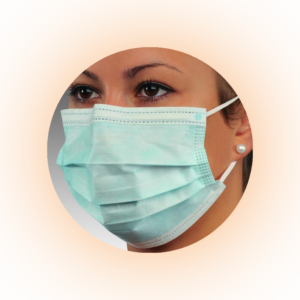 The triple layer or 3ply mask is a disposable, fluid resistant mask that protects you 99.99% from infectious material produced after sneezing, coughing, etc. It comes with an easy stretchable loop for the ear and is perfect for anyone and everyone who is either sick or is taking care of the sick.
3 PLY Mask Without Nose Pin

Anti-Pollution Blue 3 Ply Mask Without Nose Pin without melt blown loop stitched .It can block  95% small particles.
N95 & KN95
                                                                     
N95 & KN95 masks can block 99.99% small particles, high filtration efficiency, good breath ability with expiratory valve.
CALL US TO PLACE BULK ORDERS